About
War stories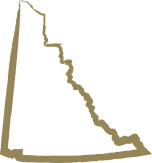 "Histoires de guerre" (War Stories) introduces storytellers whose memories from childhood or youth touch on the Second World War, and what brought them to live in the Yukon. Their stories expose the repercussions of this period in history on the present day, and speak to the courage of families, and the resilience of children who came to build their lives here.
Videos, audio tapes, articles and photographs provide a mosaic of experiences at times with a touch of both humour and sadness, of loss and of reuniting with loved ones. They are a tribute to love and devotion, and inspire peace, empathy, and tolerance.
Do you have a story to share? Please write!
Thank you
Our heartfelt thanks to the contributors for sharing their stories, and to our volunteers for their generous contribution of time. Without them, the project could not have succeeded.
Special thanks to RP Singh for his narration and audio tape production services.
The development of this web site was made possible thanks to funding from the World War Commemorative Community Fund of the Government of Canada.